Technical features
• Rewindable.
• Upper bracket: Nickel plated cast iron. SS 316 available.
• Motor case: SS 304.
• Motor shaft: SS 304.
• Shaft extention and coupling: NEMA Standard.
• High quality radial and thrust ball bearings.
• Winding: enameled copper – Class F insulation.
• Degree of protection IP68/Class B insulation.
• Max temp. 35° with water cooling flow min. 0.08 m/s.
• Max depth immersion: 100 m.
• Nos. of start per hour: max 30 at regular intervals.
• Over-dimensioned sand slinger.
• Mechanical seal: graphite/ceramic. SiC/SiC or SiC/Al mechanical seal available as option.
• Coolant: dielectric non toxic high quality lubricant.
• Motor cable length: 1,75 m (3 wires plus ground).
• Voltage variation: +/-10%.
• Single phase motor available with permanent split capacitor.
• Suitable for horizontal operation.
Motor range versions:
• Single Phase: 0.37kW (0.5hp) to 0.75kW (1hp), 220-230V / 50Hz (or 60Hz)
• Three Phase: 0.37kW (0.5hp) to 1.10kW (1.5hp), 380-415V / 50Hz – 460V / 60Hz.
Other voltage and frequencies available upon request.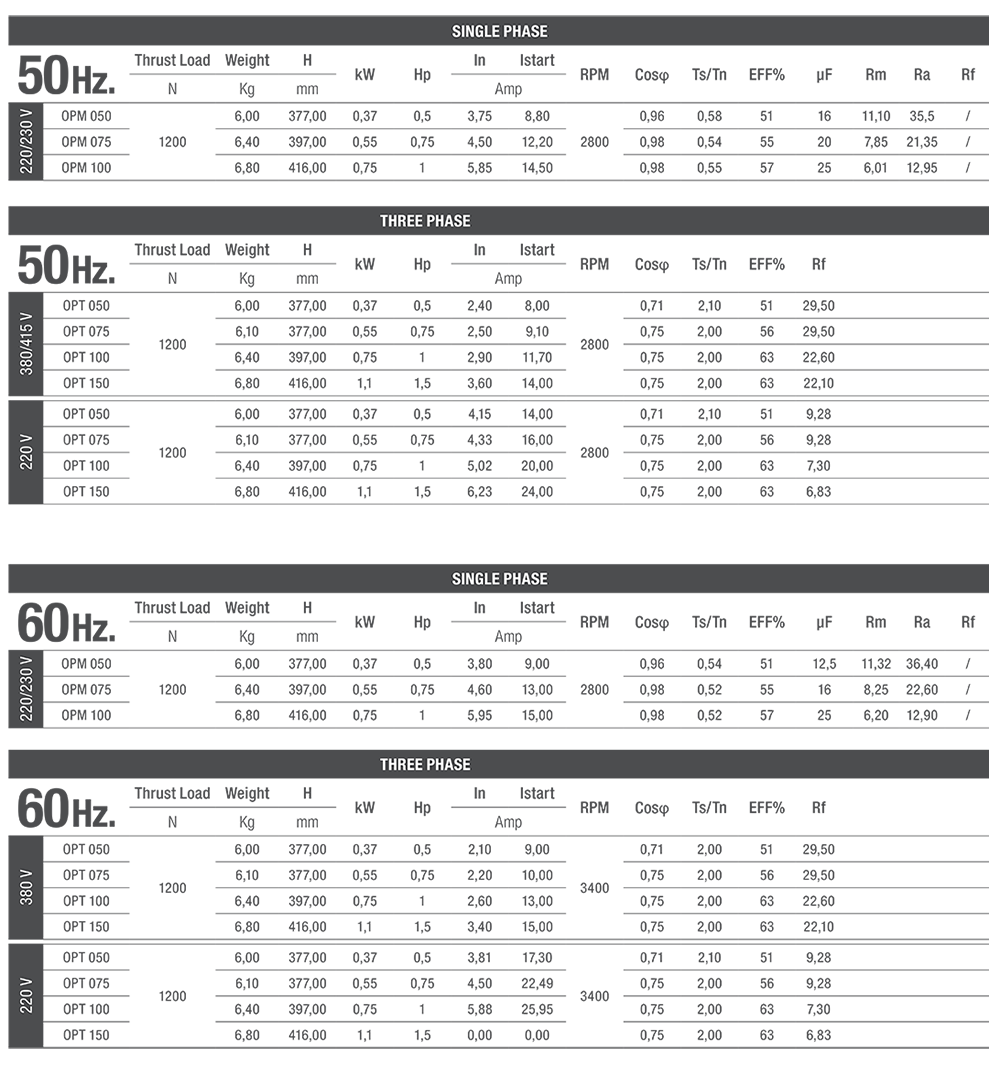 DOWNLOAD
Download here the OP3 SERIES 3" REWINDABLE OIL FILLED SUBMERSIBLE MOTORS catalog.